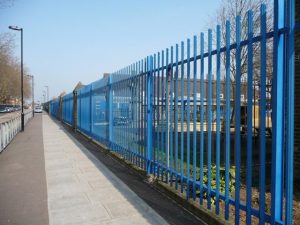 The latest mass shootings are shaking up school security as we know it forever. There have already been 17 school shootings this year only 3 months into the new year according to CNN. So your student's security is technically at risk every week. Therefore, it only makes sense to try and figure out how to protect these schools without going overboard on security.
Strong School Security is a Priority these Days
While everyone has different solutions to the problem such as arming the teachers or installing metal detectors in the lobby. We know that a school is only as safe as its locks. Do you really think that the shooter will access the school by going through the front door? Of course not, and that is why your school's locks should be upgraded as soon as possible. Because few things are worse than calling a child's parents the next morning with rather unpleasant news.
Additionally, with thousands of students, staff, and teachers walking out of their schools since the recent mass shooting in Parkland, Florida killed 17 people. School security is more important now than ever. Because if we can't protect our little ones while they're away from home, then we've truly failed as a nation.
Keep your School Safe with 24-Hour Locksmith Services
We can help keep your grade school, university, or educational institution safe with 24-hour locksmith services to mitigate any kind of threat to your students or staff. Our technicians are expertly trained on the latest commercial locks so we can offer a solution that best fits your campus location and style. Since we work locally, we have some of the fastest response times in the region and will come to your location in under 20 minutes.
Our technicians can install the latest gate locks and exit devices to protect the perimeter of your school or institution. We can also put keyless locks on classroom doors to guard inside the school where it matters the most. And we have the tools and equipment to get the job done fast and professionally.
Upgrade your locks now before it's too late
In these crazy times, securing your school and making it safe is priority number one. So it is only in your best interest to consider changing the locks on your campus as soon as possible. How many more have to die before you take action? Call Key Services Thousands Oaks today and get a free estimate to secure your school immediately. It will be one of the best investments you ever make, guaranteed.